Semi Truck Maintenance Lowers Repair Needs
August 15, 2022
Top 10 Semi Truck Dash Cams of 2022
August 29, 2022
Trucker's unions in this country have been having an exciting time lately. What with the protests and strikes of the People's Convoy, which ended just last month, the victory of the USF Holland settlement, the rejection of Amazon by certain trucking union members, and the global rise in fuel prices. Overall, major trucker's unions, such as the Teamsters, have rejected the recent People's Convoy protests over the Covid-19 pandemic while welcoming the victory for their employees that the Holland settlement is.
Covid-19 and Trucking
In February, a convoy of trucks protesting the vaccination requirement for truckers, particularly those working across the U.S. and Canadian border, has been driving to downtown Washington DC and honking their horns incessantly to get government attention to their plight. These truck drivers are protesting the installation of vaccine requirements for cross-border truck drivers in light of the global Covid-19 pandemic. However, the protest ended in late February, although the vaccine requirements still stand.
The Teamsters Union and the Freedom/People's Convoy
The International Brotherhood of Teamsters, the largest trucking union in the country, has come out against the Freedom/People's Convoys, calling them a "far-right" so-called trucker's protest. The Teamsters Union has stated that the Freedom Convoy "continues to hurt workers" and has spoken out in general against what they characterize as a hateful right-wing protest. A Teamsters leader has stated that 90% of the 15,000 long-haul truckers his union represents are already vaccinated and that vaccination should be a nonissue for truckers. A branch of the International Brotherhood of Teamsters has even come out and said that Covid-19 is the real enemy for truckers, citing public health concerns.
USF Holland Settlement Reached With Teamsters
In other trucking union news, the International Brotherhood of Teamsters recently reached a settlement with respect to the Holland dispatch problems that led to many truckers missing work opportunities. The company has decided to pay almost $570,000 in wages to hundreds of employees victimized by the company's dispatch mistakes. In January 2022, the company implemented changes to its dispatch system that caused truck drivers to miss runs and consequently lose working opportunities. As a result, the TNFINC (Teamsters National Freight Industry Negotiating Committee) invoked a clause of their agreement with Holland to shut off Holland's ability to use purchased transportation completely. The Teamsters then told the company that if they wanted to get their ability to use purchased transportation back, they had better fix the dispatch issue and appropriately compensate all the employees who had missed out on wages due to the problem. This is a victory for truckers everywhere seeking fair compensation. A company behaved in a way that resulted in massive lost salaries for truck drivers, and that company has quite literally paid for its mistakes by compensating the workers affected. This represents a strong precedent of accountability for companies hiring truckers nationwide.
California Teamsters Hold Amazon Accountable
Members of the International Brotherhood of Teamsters are attempting to hold Amazon accountable for its "disreputable practices." In fact, a California assembly just approved legislation that would shield truck drivers from data-driven technologies monitoring their behavior behind the wheel. Teamster drivers have also been active in efforts in California to prevent Amazon from expanding into many neighborhoods. The Teamsters say that they want to preserve the integrity and dignity of working people without lowering the bar of treatment to be expected from an employer in light of new technology-driven jobs. The Teamsters union specifies that it is not against new technology and new jobs, just that new jobs that come with technology should 'raise the bar" rather than lower it. They mean that new jobs and new technology should raise the standard of employment and living for workers rather than lower them. Wages, benefits, and on-the-job treatment should all be going up with the economic and technological advances of the modern day. Unfortunately, that has not always been the case with Amazon, with many treating the sales giant like a modern slumlord.
Trucking Union Issues Safety Protocol Reminder
The International Brotherhood of Teamsters has issued a press release telling all of its drivers to be mindful of safety regulations and inspections while working. We here at LubeZone know the importance of regular truck maintenance, which is why we provide convenient full-service oil changes, air filter checks, tire checks, and, most importantly, D.O.T inspections. In order to be mindful of safety regulations, as the Teamsters advise, such maintenance must get performed regularly. You can schedule these at a LubeZone location.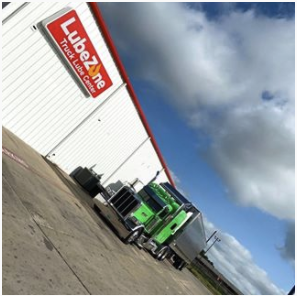 LubeZone is the fastest growing dedicated semi-truck service in the United States with locations in Texas, California, Oklahoma, North Carolina and Georgia. Our preventative maintenance solutions are designed to get the professional driver back on the road FAST.