Joey Kirkland Wins 'Extra Mile' Award at LubeZone, Inc.'s Annual Leadership Conference
June 3, 2022
State of Truckers Unions in 2022
August 22, 2022
Maintaining your semi-trucks can help your company avoid breakdowns and safety issues on the road. Additionally, doing so will also help maximize your truck drivers' uptime. Taking all the necessary steps to ensure that your fleet of semi-trucks is in shipshape every time is not an option. Failure to prepare for different issues can lead to disastrous outcomes on the road.
It's important to note that semi-trucks take on more wear and tear than other types of automobiles, and their materials and moving parts degrade with time. That's why undertaking ongoing semi-truck repair and maintenance is critical. Regular maintenance ensures you remain on the safer side by preserving one of your most valuable assets: your fleet.
Tips for Semi-Truck Maintenance
You can avoid common and not-so-common problems by performing regular services and preventative maintenance on your semi-trucks. PMs help prevent the brakes from locking up or camming over, and keeps the engine from performing as it was designed to. Below are some details on the preventative maintenance you should perform on your rigs to avoid major repairs.
Check for Fuel and Storage Tank Contamination
Ensuring the tanks on your semi-trucks are free from contamination and moisture keeps their fuel flowing seamlessly and their engines purring. Ask your maintenance provider about the ideal moisture control treatment for your rigs.
Develop A Plan for Checking Brake Wear and Failure
Brake failure may be one of the most dangerous possible conditions when it comes to semi-trucks. For that reason, a professional needs to service your vehicle's brakes regularly to avoid catastrophe leading to damages and liability.
Note that your drivers' operating habits dictate the period your semi-trucks can roam between brake servicing. Even if you have great drivers working for you, the brakes on your semi-trucks should be inspected. Additionally, the springs, brake pads, pins, and bushings on your rigs can wear quickly, and regularly changing them is advisable. Service maintenance professionals can replace the drums simultaneously with the shoes on your semi-trucks because they also wear down and develop heat cracks.
While you are at it, ask your service provider to check the linings and hoses. The service vendor should also grease the slack adjusters and the S-cams.
Ensure Tires Have Correct Inflation
Under-inflated tires will negatively impact the fuel efficiency of your semi-trucks. Conversely, over-inflated tires are prone to blowouts and premature tread wear. Therefore, ensuring your rigs' tires are inflated to proper levels is paramount.
Conduct Tests to Avoid Engine Failure
Engine and drivetrain problems are some of the issues responsible for taking trucks off the road. Therefore, ask your drivers to be on the lookout for excessive smoke, loss of oil pressure, engine and exhaust coolant temperature, and a decline in power. These are signs of an unhealthy engine.
Beyond that, your maintenance provider should undertake compression tests and oil analysis from time to time. By doing so, you will avert cases of major engine issues.
Prevent Body Corrosion
One of the causes of extended downtimes for most load carriers is body corrosion resulting from using salt and chemicals to treat snow and ice. This makes preventing rust when driving through snowy areas difficult, but you can slow the corrosion process by advising your drivers to;
•Avoid driving or parking in large puddles.
•Clean your rigs immediately after sleet, rain, or snow.
•Wash your semi-trucks regularly to keep off the icy road treatments.
•Protect door locks from moisture by spraying them.
Proper rig storage can also prevent rusting.
Maintain Lubrication
Ensure your semi-trucks remain lubed in the suspension, steering, and drivetrain zerk fittings using only high-quality grease. Better still, ask your drivers to check for leaks and slops in the drivetrain area when lubing all applicable parts and fittings before each haul.
How Semi-Truck Maintenance Reduces Cost and Inspection Intervals
1. It Saves on Replacement Expenses
Preventing breakdowns is always better than incurring the cost of an on-road service call or repair. That is the case since repairing and replacing semi-truck parts requires a lot of money. It will even be a bigger problem if the replacement parts your rigs require are not readily available.
However, you can increase the lifespan of your rigs and lower the cost per mile of your semi-trucks by adopting a comprehensive preventative maintenance plan.
2. Eliminates Cases of On-Road Breakdown
Experiencing an on-road breakdown of a semi-truck can be disastrous. Beyond delaying the ETA for deliveries, rectifying the problem at the breakdown location can be challenging and may also require towing and recovery. Such breakdowns can also affect smooth traffic flow by causing a large backup on the roadway, which may lead to other dangerous situations.
Fortunately, proper rig maintenance can help you avoid on-road breakdowns.
3. Promotes Fuel Efficiency
Indeed, semi-trucks consume a lot of fuel. That explains why prioritizing preventative maintenance is a wise idea because it guarantees fuel efficiency. One way to achieve that is by advising your drivers to regularly check the air filters to ensure they are clean. Dirty air filters don't effectively clean the air flowing into the engine, resulting in poor fuel economy and lack of power. Understand that the small measures your drivers can take to guarantee fuel efficiency for your semi-trucks can become a financial lifesaver for your company.
So, if you want to remain in business, focus on proper maintenance of your rigs to reduce fuel consumption.
Conclusion
Semi-truck repair and maintenance is part of the costliest aspect of any trucking business after equipment and fuel. In that case, developing a regular maintenance plan for your semi-trucks will save you unnecessary expenses and, in turn, that will improve your enterprise's profitability.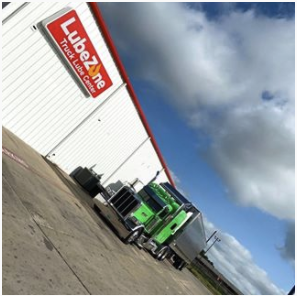 LubeZone is the fastest growing dedicated semi-truck service in the United States with locations in Texas, California, Oklahoma and Georgia. Our preventative maintenance solutions are designed to get the professional driver back on the road FAST.