How to Change Semi-Truck Oil
August 14, 2020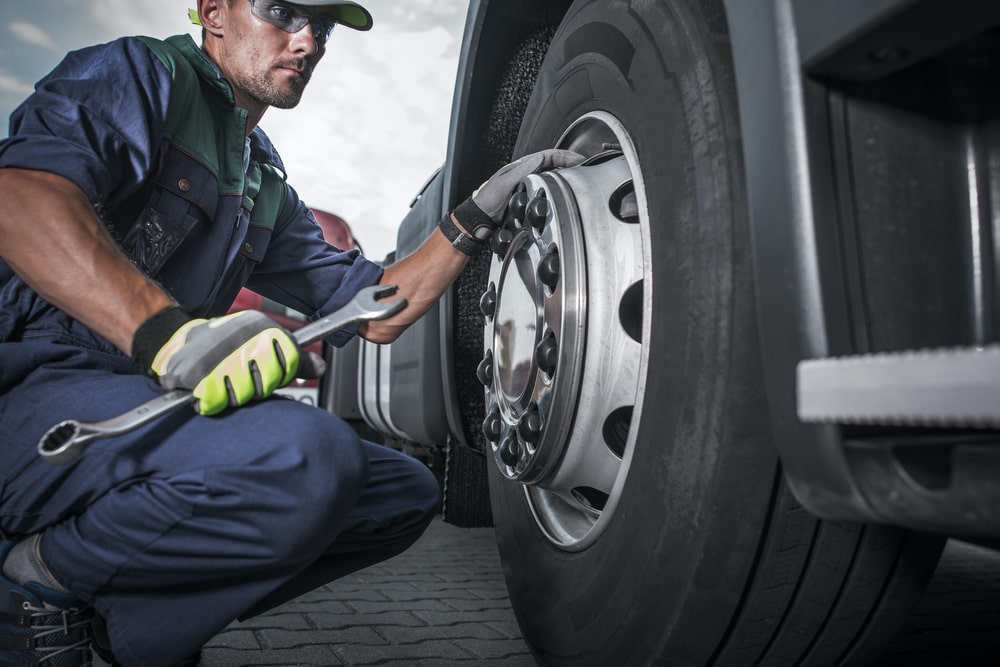 How to Rotate Semi Truck Tires
October 15, 2020
How long do truck tires last? This is a common question we hear from drivers on the road who want to ensure that they are keeping their semi-truck in top condition and getting the most for their miles. The condition of your tires can impact quite a few things, from how smooth your ride is to your fuel efficiency. Keeping your tires well maintained lowers your risk of accidents on the road, helps you get more miles per gallon when you fill up at the pump, and more. So, how long do semi-truck tires last and how do you know when it is time to get a new set? Follow these tips, from the experts at LubeZone Truck Lube Center.
How Long Do Semi-Truck Tires Last?
It's important to know that if one part of your tire becomes compromised you will need to replace the tire for your safety, as well as the safety of others on the road. Experts recommend replacing your tires in sets, as sets with uneven treads can cause your truck to ride more roughly.
You should never keep tires on your truck for longer than six years, though the average lifespan of a semi-truck tire is anywhere from three to six years if they remain in good condition. If you are going by mileage, experts generally recommend that you replace your tires anywhere from every 25,000 miles to every 75,000 miles. Numerous things will impact how long you can go without changing your tires.
What Impacts the Lifespan of Semi-Truck Tires
When asking how long do truck tires last, you must pay close attention to several things. First, make sure that you get routine truck tire service near you to check for anything that may be wrong. Tires can develop air bubbles or cracks that damage their integrity. They can also get small holes in them that cause slow leaks, which can lead to blowouts and deadly accidents. If your tires are cracked or get bubbles in them you will need to replace them.
Other elements that impact how long your semi-truck tires will last include:
Extreme weather, such as heat or cold
The terrain you drive on
How heavy the loads you carry are
Harsh acceleration and hard braking
And more
The Anatomy of a Semi-Truck Tire
There are several factors that impact the lifespan of your tires, but first it's important to know a little bit about the anatomy of your tires and why they're so important. Your tires are more than just a thick rubber. Semi-truck tires are made up of up to seven different layers that can comprise more than 200 different materials. They're extremely complex by design, as they carry large and often expensive loads.
What Are Semi-Truck Tires Made Of?
Not only are semi-truck tires made up of synthetic and natural rubber, but they also contain chemicals like sulfur and zinc oxide that help with things such as traction and rolling resistance on the road. Additionally, fillers such as carbon black and silica make your tires stronger than just rubber alone, and then metallic and textile reinforcements are added to help provide shape and more strength. Common reinforcements include rayon, wires, nylon, and polyester.
Tire Layers
These materials are formulated to create each of the seven layers in semi-truck tires. The seven layers are as follows.
The Inner Liner. Most often made from synthetic rubber, the inner liner maintains air pressure so that your tires don't deflate or blow out on the road.
The Carcass Ply. This is the part of your semi-truck tire that is made from reinforcements. It helps your semi-truck tire maintain strength.
The Bead. This layer fastens together the tire and the rim.
The Sidewall. The sidewall protects the inner layers of the tire, provides flexibility, and helps protect against high impact.
The Belts. These act as further reinforcements and are made from metal wires, generally steel.
The Cap Ply. The cap ply stops tires from overheating and helps them to maintain their shape. It is usually made from polyester.
The Tread. This is the part of the tire people are most familiar with. It is the part that makes contact with the ground and it is also the thickest part of the tire. It helps your truck gain traction and grip the road.
The Importance of Professional Tire Maintenance
Ensuring that your tires are properly maintained, have the appropriate air levels, and are in good condition is essential to your safety as well as the safety of other drivers. Tire blowouts can cause deadly accidents and the most common causes are tires that have damage, tires that are improperly inflated, and tires that are worn out and too old.
When you come into LubeZone Truck Lube Center, we can check the air pressure in your tires each time to ensure that they meet manufacturer requirements. It is important that your tires have the proper amount of air in them to ride smoothly, get the most out of your fuel mileage, and maintain their shape and form to prevent blowouts.
Having your tires checked by professionals at each routine stop can help you increase their lifespan, saving money on frequent replacements due to premature wear and tear. When asking how long do truck tires last, taking routine checks and maintenance into consideration is key. In addition to tire air pressure checks, at our Baytown, Texas location LubeZone Truck Lube Center offers an alignment service as well.
Come into LubeZone Truck Lube Center Today
LubeZone Truck Lube Center is the go-to for semi-truck preventative maintenance. Not only do we perform full-service oil changes in 40 minutes or less, but we can also conduct tire air pressure checks among other services such as oil analysis and air filter replacements. Additionally, we offer Department of Transportation certified inspections and state inspections at select locations.
With eleven locations across four states, and still growing, LubeZone Truck Lube Center facilities are located along major interstates near convenient truck stops, shopping plazas, restaurants, and more.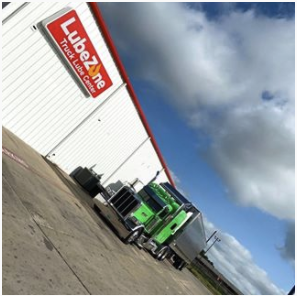 LubeZone is the fastest growing dedicated semi-truck service in the United States with locations in Texas, California, Oklahoma, North Carolina and Georgia. Our preventative maintenance solutions are designed to get the professional driver back on the road FAST.